Winter Viruses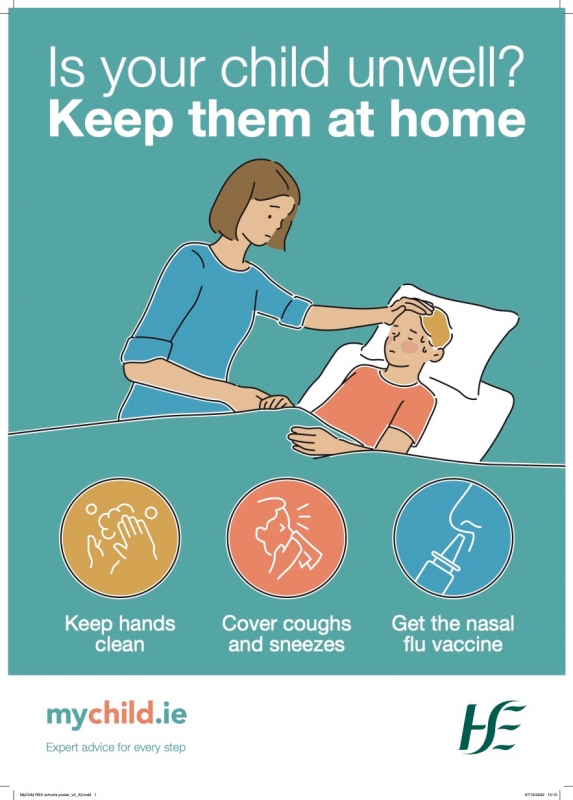 Dear Parents/Guardians,
There are a large number of winter viruses in circulation in our community at the moment.
Please do not send your child to school if they're feeling unwell in any way. We must do what we can to protect our school community.
Please take some time to read the latest guidance from the HSE that was issued to schools today. The letter is attached to the bottom of this post.
If you have concerns, please contact your GP and keep your child at home until they are well again.
Thank you for your continued support.