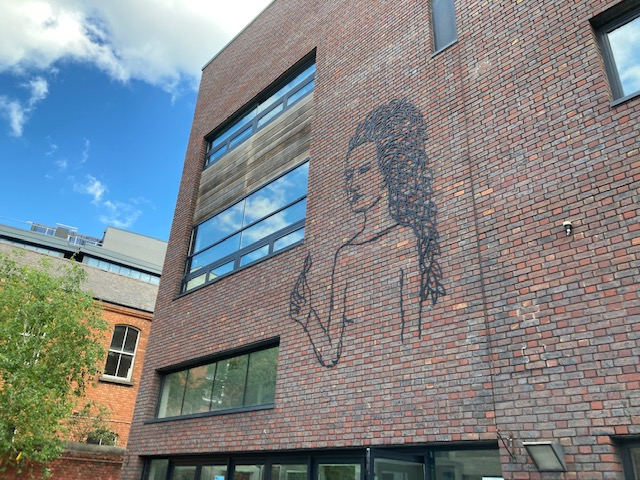 Our School
St. Brigid's, The Coombe was established in 1887 by the Holy Faith Sisters and remained as a Holy Faith school until 2008 when we moved into our long awaited new school building which is adjacent to the old school building on The Coombe.
It is now a Catholic school in the parish of Francis Street and continues to promote the Christian and caring ethos of the Holy Faith order. We are a diverse DEIS Band 1 school in the centre of Dublin. The structure of our school is evolving and our boys now have the opportunity to stay with us all the way to 6th class. We also have an Early Start pre-school unit for our youngest children.
Under the guidance of and in partnership with the parish of Francis St. we facilitate and prepare those children who wish to receive the sacraments of Penance, Communion and Confirmation.
We strive to create an awareness of social justice among our school community. We encourage everyone to contribute to people in need, at local and international levels. During Lent and Advent, we promote the work of Trócaire and support the many projects for communities in the Developing World. In December, we raise money for our local charity, Penny Dinners, when teaching staff and children carol sing in Thomas Street.
We welcome, embrace and facilitate children of other faiths and traditions along with those of no faith.
Board of Management
The school is run by an active and very involved Board of Management who meet at least five times a year. Quoting from our latest Whole School Evaluation report: "The board of management functions very effectively…The board is highly responsive to the school's needs…Their work is carried out in a spirit of collegiality…There are very good channels of communication in place"
Mission Statement
We in St. Brigid's School aim to provide a happy, vibrant, Christian environment, where teachers and parents work together to develop the child's full potential, in preparation for adult life. We continue to build our own self-esteem and that of the pupils, by valuing everybody's gifts and celebrationg our diversity. As a staff team, we strive to give our best, through keeping up with educational and professional developments. In true partnership, we, the parents and teachers recognise and respect each other's rights and responsibilities as we build a caring supportive school community together.