Teacher Contact Details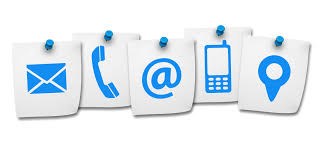 Please find below the school email addresses for Class and Support teachers. The teachers will respond to emails during school hours. Please be patient as they may have a number to get through, but we will get back to all of your messages.
You can also email the main school email account info@stbrigidsthecoombe.ie and Niamh Hanna (Acting Principal) will get back to you.
g.cowman@stbrigidsthecoombe.ie Grace Cowman (Acting Deputy Principal/SENCo/Support Teacher)
d.cronin@stbrigidsthecoombe.ie Deirdre Cronin (Home School Community Liaison. Mobile Number: 089-2535012
n.fallon@stbrigidsthecoombe.ie Niamh Fallon (Junior Infants)
e.white@stbrigidsthecoombe.ie Eimear White (Junior Infants)
r.gogarty@stbrigidsthecoombe.ie Roisin Gogarty (Senior Infants)
f.holian@stbrigidsthecoombe.ie Fiona Holian (Senior Infants)
a.crowe@stbrigidsthecoombe.ie Alan Crowe (1st Class)
k.guinan@stbrigidsthecoombe.ie Katie Guinan (1st Class)
r.lucey@stbrigidsthecoombe.ie Róisín Lucey (1st/2nd Class)
e.baynes@stbrigidsthecoombe.ie Emma Baynes (2nd Class)
s.simcox@stbrigidsthecoombe.ie Sarah Simcox (3rd Class)
g.tuohy@stbrigidsthecoombe.ie Geralding Tuohy (4th Class)
j.langan@stbrigidsthecoombe.ie Jennifer Langan (5th Class)
r.finan@stbrigidsthecoombe.ie Ruairí Finan (6th Class)
f.mcnamara@stbrigidsthecoombe.ie Fionuala McNamara (Early Start)
v.burke@stbrigidsthecoombe.ie Venessa Burke (Support Teacher)
m.green@stbrigidsthecoombe.ie Maeve Green (Support Teacher)
f.mcdonald@stbrigidsthecoombe.ie Fiona McDonald (Support Teacher)
j.griffin@stbrigidsthecoombe.ie Janice Griffin (Support Teacher)
l.stjohn@stbrigidsthecoombe.ie Lisa St. John (Support Teacher)
a.gawley@stbrigidsthecoombe.ie Aoife Gawley (Support Teacher)
l.kelly@stbrigidsthecoombe.ie Louise Kelly (Support Teacher)