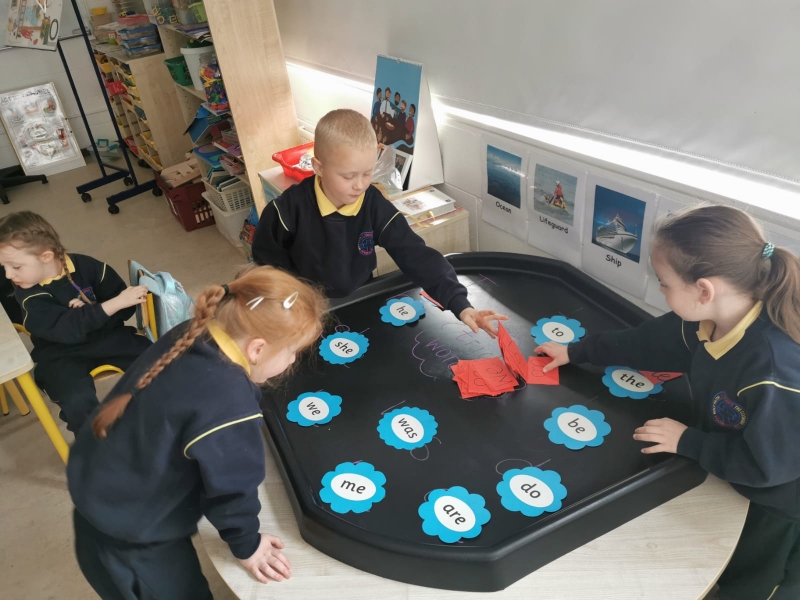 School Self Evaluation
Introduction
St. Brigid's Primary School, The Coombe is a DEIS Band 1 school in the heart of the Liberties in Dublin 8.
The focus of the evaluation
We have undertaken a school self-evaluation of teaching and learning in the area of Literacy. This report summarises the strengths that were identified and the areas that have been prioritised for improvement.
Summary of school self-evaluation findings
We collated information from parents, pupils and teachers in preparing this report. We also analysed the standardised test results from the last four years.
Strengths
The following particular strengths were identified:
The teaching and learning of numeracy as evidenced by our school self evaluation report June 2015.
Parental Involvement
Early Start
Positive Rewards System
Home/School/Community Link
Environmental Awareness
Health and Wellbeing
Area for development
It was recognised that further improvement was possible in the areas of literacy and the implementation of the new Primary Language Curriculum. It was agreed that we adopt a phased introduction of a number of initiatives over a three-year period.
Year 1 2018/2019
Improvement of reading attainment levels.
In Year 1, the target is to improve reading attainment levels from classes 2nd-6th in particular. Each class in the school uses levelled readers from this year onwards, with increased use of inclass support for Power Hours, Reading Groups and Literacy Hours throughout the school. A support teacher is dedicated to target literacy levels among pupils.
Year 2 2019/2020
Improvement of oral language skills and development.
In the second year, particular focus is placed on improving the teaching and learning of oral language skills throughout the school by introducing Time to Talk in each class, providing an opportunity to self-evaluate oral language skills, increased use of the methodology of 'collaboration, talk and discussion', and the use of critical thinking picture books for the senior classes.
Year 3 2020/2021
Implementation of a whole school approach to the development of comprehension skills.
In Year 3, particular emphasis is placed on improving the teaching and learning of reading comprehension by implementing the Building Bridges For Understanding Comprehension Programme. The initiatives implemented in Years 1 and 2 above (levelled readers, Time to Talk) will continue in Year 3 in all classes in the school.