November '22 - Visit from Rider University Women's Basketball Team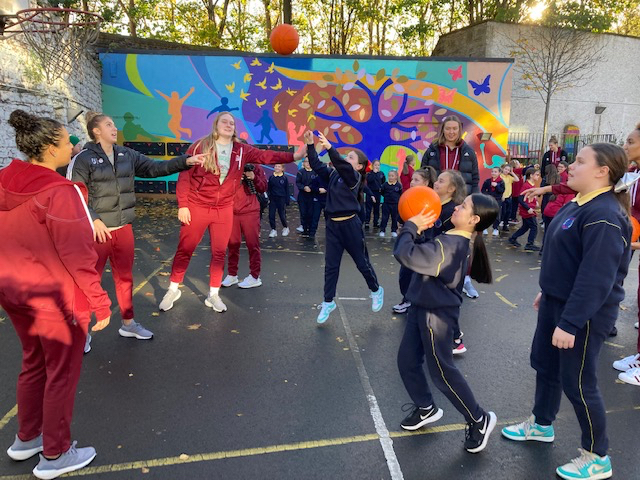 We had a fantastic visit this week from Rider University Women's Basketball team all the way from the USA! They chatted to the children from 3rd - 6th class about the important qualities that can be channelled and nurtured through involvement in sport. Hard work, respect, determination, motivation and the importance of working together to name but a few.
It was an inspiring afternoon! Big thanks to all those at https://sportchangeslife.com for organising the event! The Rider Women's Basketball team have a lot of Heart and Soul and so do the children of the Coombe!
We wish the team the best of luck later this week as they compete in games at Tallaght Basketball Arena and we hope they enjoy the rest of their stay in Dublin. Go Broncs! https://gobroncs.com/sports/womens-basketball