After School Clubs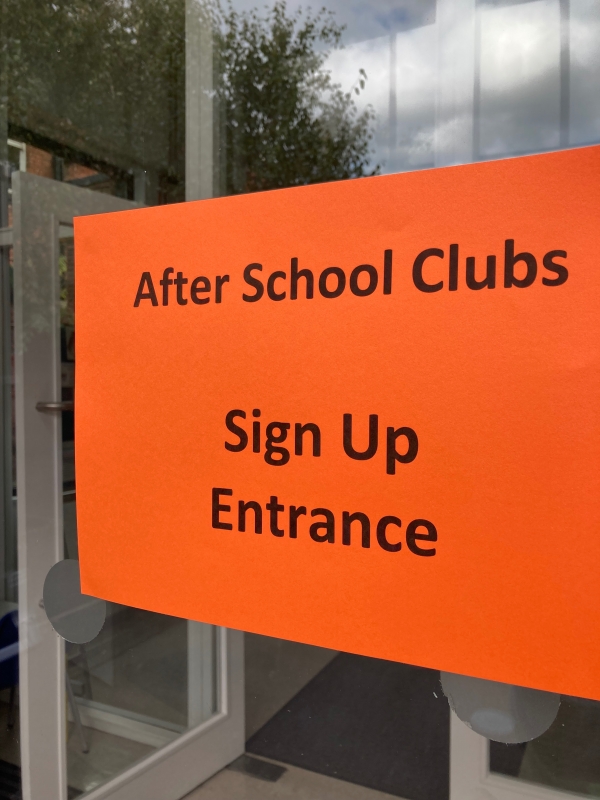 It was great to meet so many families in the hall earlier this week. We are delighted that we will have clubs running on Mondays, Wednesdays and Thursdays by our own fantastic teachers.
Our staff have a wide array of talents and they are looking forward to being able to share these with your children!
The clubs will run for an initial 10 weeks from the week commencing 3rd October – 16th December. The cost is €30 per club.
The clubs will run straight after school from 2:40pm – 3:50pm. We then hope to offer some more clubs in the new year.
Baking/Cooking Club proved very popular earlier this week. We hope to be able to offer more places in this club next term but in the meantime, there are still places in some of our other clubs so we hope you will consider these.
Please come to the hall on Tuesday 27th September at 2:50pm if you would like to sign up for any of the clubs below that still have places available. Children are now also welcome to sign up to a second club.
Reminder: We are offering GAA to all our children from 1st - 6th Class FREE of charge!
Teachers will be in touch next week with a note for all of the children who have already signed up!
We're looking forward to a great year ahead!
| | | | |
| --- | --- | --- | --- |
| Teacher | Day | Club | Age Group |
| Ms. Niamh Fallon & Ms. Lisa St. John | Mondays | Cooking/Baking - BOOKED OUT. | 3rd – 6th Class |
| Ms. Jennifer Langan | Wednesdays | Dance - PLACES STILL AVAILABLE. | 3rd – 6th Class |
| Ms. Katie Downey | Wednesdays | Art & Mindfulness - PLACES STILL AVAILABLE. | 3rd – 6th Class |
| Ms. Creina Hayes/Mr. Ruairi Finan | Thursdays | GAA - PLACES STILL AVAILABLE. THIS CLUB IS FREE OF CHARGE. | 3rd – 6th Class |
| Ms. Roisin Gogarty | Mondays | Art - BOOKED OUT. | 1st & 2nd Class |
| Ms. Fiona Holian | Mondays | Sports/Games - PLACES STILL AVAILABLE. | 1st & 2nd Class |
| Mr. Ruairi Finan/Ms. Creina Hayes | Wednesdays | GAA - PLACES STILL AVAILABLE. THIS CLUB IS FREE OF CHARGE. | 1st & 2nd Class |
| Ms. Louise Kelly | Thursdays | Lego/Board Games - PLACES STILL AVAILABLE. | 1st & 2nd Class |
| Ms. Aoife Gawley | Mondays | Art - PLACES STILL AVAILABLE. | 1st & 2nd Class |